From intimate gatherings to sumptuous formal dining experiences.
First & Oak Kitchen offers a complete range of catering services – from interactive cooking stations, small plates and appetizer parties to formal events. We also cater corporate events, team-building off-sites, business lunches, and special occasions. Each menu is individually crafted to suit tastes and budget.
Our custom-built food truck allows us to bring a full-sized kitchen cooking area to any location and
prepare exquisite seasonal fresh food on the spot for our clients.
Food & Wine Pairing Meals
Winery Release Parties
Seasonal Events
Weddings
Festivals
Corporate Gatherings
Picnics & Boxed Lunches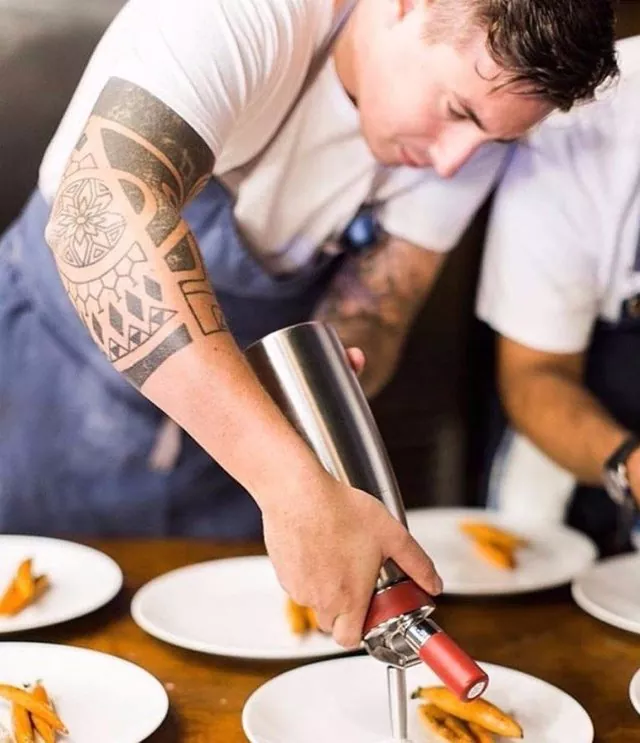 Sample Menus
Cocktail Hour
A selection of hors d'oeuvres. All of our offerings are seasonal and we are more than happy to to customize hors d'oeuvres based on your dining preferences. The possibilities are endless and we love creating new and exciting dishes.
From the Garden
Truffle Roasted Cauliflower, Cauliflower that is Whipped, Crisp Quinoa
Whipped Ricotta, Pine Nuts, Basil Cured Cucumber
Salt Baked Beets, Crumbled Goat Cheese. Local Honey, Hazelnut
Butternut Squash Arancini, Brown Butter, Sage
From the Ocean
Dungeness Crab, Jicama, Yuzu, Fermented Chili
Blackened Shrimp, Virgin Mary, Worcestershire, Celery, Bacon
Beet Cured Salmon, Salmon Caviar, Grapefruit, Basil
Yellow Fin Tuna Poke, Toasted Sesame, Pickled Seaweed
From the Land
Pressed Rabbit & Leeks, Roasted Pear, Hazelnut, Chervil
Crisp Pork Belly, Fermented Green Apple, Smoked Rosemary
Miso Cured Duck Breast, Garbanzo, Harissa, Cilantro
Seared Loin of Beef, Tomato & Tamerind Jam, Merlot Salt